Item # CZ-WH410
2CH ALL IN ONE WIRELESS HEADSET 2.4GHZ FREQ RANGE, USED WITH BS410 BASE STATION
Usually ships in 3-7 days
Log in to see if custom discounts apply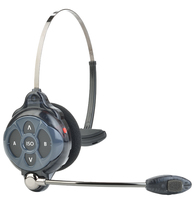 Item # CZ-WH410
2CH ALL IN ONE WIRELESS HEADSET 2.4GHZ FREQ RANGE, USED WITH BS410 BASE STATION
UM : EA
Estimated Weight: 3.0

Brand:

CLEAR-COM
The BP410 is a rugged, light-weight, ergonomically designed beltpack, while the WH410 is a light-weight, single-ear, all-in-one wireless headset. Both the BP410 and the WH410 operate in the license-free 2.4GHz frequency range and are used with the BS410 base station.
FEATURES
Two-Channels
4 GHz frequency range
7KHz wide band audio
Up to 15 beltpacks and/or all-in-one headsets on a single system
Single or dual-channel operation
Up to 12 hours of battery life
Customers Also Bought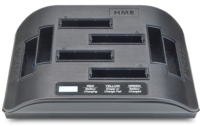 CZ-AC50-US
AC50 BATTERY CHARGER US KIT:  BATTERY CHARGER, 4-PORT QUICK CHARGER WITH POWER SUPPLY, US PLUG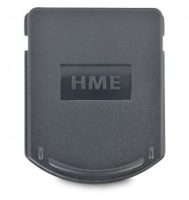 CZ-BAT50
BAT50 BELT PACK BATTERY:  BATTERY, LI-ION RECHARGEABLE, FOR BP410, WH410, WH220, WH301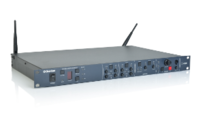 CZ-BS410
BS410 BASE STATION:  DX410 WIDEBAND 7KHZ, 2 CHANNEL BASE STATION W/2 ANTENNAS.