Item # BTR-800-E88
BTR-800 TWO-CHANNEL UHF SYNTHESIZED WIRELESS INTERCOM BASE STATION, A4M HEADSET JACK, E88 BAND
Usually ships in 3-7 days
Log in to see if custom discounts apply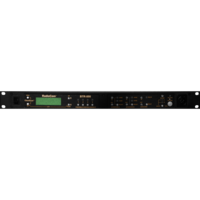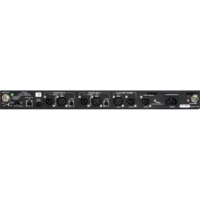 Item # BTR-800-E88
BTR-800 TWO-CHANNEL UHF SYNTHESIZED WIRELESS INTERCOM BASE STATION, A4M HEADSET JACK, E88 BAND
UM : EA
Estimated Weight: 11.5

Brand:

RTS
The RTS RadioCom BTR-800 UHF-synthesized wireless intercom systems offer the ultimate in reliable, high performance, high fidelity full-duplex communications. The BTR-800 system includes the BTR-800 frequency-agile base station, working with up to four (4) TR-800 or TR-825 frequency-agile beltpacks. The BTR-800 base station provides full-duplex communications with the beltpacks.
FEATURES
- Frequency-agile base station & beltpacks
- Backlit base station LCD
- ClearScan function
- Full-duplex operation
- Compatible with Audiocom, RTS TW, Matrix, Clear-Com, and other wired intercom types
- Two (2) channels of intercom audio
- WTA (Wireless Talk Around) beltpack control
- SA (Stage Announce) beltpack control. Relay contact closure on the base when the SA button is pressed. TR-825 features a two (2) audio channel binaural operation in either stereo or mono mode.
- Beltpack units contained in a weather and shock resistant diecast magnesium case
- Convenient IEC power connector on the base station.
- Base station comes with rack ears for easy rack mounting.