Item # AH-DX-HUB
REMOTE AUDIO NETWORKING EXPANDER FOR SQ SERIES, OPTIONAL RACK MOUNT KIT. 96KHZ
MAP:

$999.00

/ EA
List Price:

$1,199.00

/ EA
Usually ships in 3-7 days
Log in to see if custom discounts apply
Item # AH-DX-HUB
REMOTE AUDIO NETWORKING EXPANDER FOR SQ SERIES, OPTIONAL RACK MOUNT KIT. 96KHZ
UM : EA
Estimated Weight: 4.4

Brand:

ALLEN & HEATH
The DX Hub is a remote audio networking hub that can be connected to any Allen & Heath SQ or Avantis mixer via SLink, or any Avantis mixer or dLive system fitted with a gigaACE I/O module. It provides 4 DX Link ports each carrying 32×32 channels of 96kHz audio, that can be used to connect to DX expander units.
Up to 2 DX expanders can be connected to each DX Link port allowing up to 128 remote inputs and 64 remote outputs to be added to the system.
Multiple DX Hubs can be used for further expansion, or for dual redundancy (dLive only)
*** BAI can only offer with the SQ series mixer.  Any other mixer requires factory approval before purchasing.
Customers Also Bought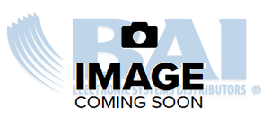 AH-FULLU-RK19
RACKMOUNT KIT FOR UP TO 2 GPIO / DX-HUB, HALF-U OR 1U