Item # SPEAKER1
STEM SPEAKER - 9" POE+ POWERED LOUDSPEAKER WITH VOLUME / WALL MOUNT, TABLE MOUNT, OR CEILING MOUNT
MAP:

$699.00

/ EA
List Price:

$949.00

/ EA
Log in to see if custom discounts apply
Case Qty: 3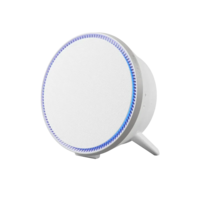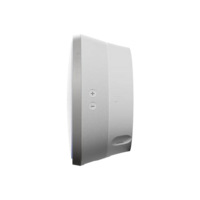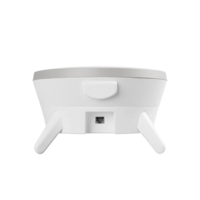 Item # SPEAKER1
STEM SPEAKER - 9" POE+ POWERED LOUDSPEAKER WITH VOLUME / WALL MOUNT, TABLE MOUNT, OR CEILING MOUNT
UM : EA
Estimated Weight: 5.0

Brand:

SHURE
The latest addition to the Stem Audio Ecosystem is the new Stem Speaker. It is a PoE+ powered, 9-inch external speaker, with three mounting options including ceiling-mounted, wall-mounted, and table-mounted. Users will have the freedom and flexibility to mount the device anywhere they want and expand not only microphone pick up, but also audio output in any area of a collaboration space. With it's powerful driver and built-in technology, Stem Speaker delivers an exceptional sound experience in any meeting room.
Features
Power over Ethernet (PoE+) connectivity

Three mounting options: wall mount, table mount, or ceiling mount

Controls on the device include: Volume Up & Down

LED light ring

Dimensions: 9" X 4"
| | |
| --- | --- |
| Connector Type | RJ45 |
| Power Requirements | Power over Ethernet Plus (PoE+) |
| Power Consumption | 22 Watts (PoE+) |
| Control Application | Stem Ecosystem Platform |
| Weight | 5.6 lbs (2.5 kg) |
| Product Dimensions | 9 x 4 in (22.9 x 10.2 cm) Diameter x Depth |
| Operating Temperature Range | -6.7°C (20°F) to 40°C (104°F) |
| Storage Temperature Range | -29°C (-20°F) to 74°C (165°F) |
| Frequency Response | 60Hz to 20kHz |
| Maximum Output Level (at 1 meter) | 102 dB SPL |
Customers Also Viewed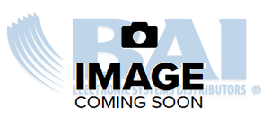 MXN5W-C
5.25 INCH WHITE CEILING DANTE LOUDSPEAKER